ABOUT
COMPANY HISTORY
Having been established in January 1955 by Mr. Iittichai Tantivilaisin, the company was initially known under the name 'German and Co., Ltd. Partnership'. It's top-tier and well renowned products are 'HAPPY Liquid Powder Foundation' and 'Penacillin Pomade' (anti-dandruff and hair styling gel) which have been gaining massive sales nationwide until these days.
In 1973, the company changed its name to 'German Cosmetics Co., Ltd.', and it was during this time that various world standard skin care products have been developed by the company.
With its continuous and rapid growth the company expanded largely in 1989 and has once again changed its name to 'Advance Cosmetics Co., Ltd.'. In the year 2000 'Advance Cosmetics Co., Ltd.' has launched 'Ziiit Brand' with its pilot acne care product 'Ziiit Away' following with many other skin care products in acne care category. Since then a wider range of skin care products, both facial and body, such as acne cure, sunscreen, wash gel, whitening, multi-vitamin serum, blemish cure, pearl creme, etc. have been developed.
Until today, the company has gradually expands commercially into Indo China region countries both in finished goods export and OEM. Recently the first international brand has been located in Vietnam under the name 'Advance Cosmetics Vietnam'. Furthermore, countless plans for future expansion is ongoing for 'Advance Cosmetics Co., Ltd.'.
OUR VISION

QUALITY IS OUR MISSION
MAIN CONCEPT
We aim to Create & Innovate the best Products using the New Advanced Technology and at the same time always considering of Consumers Safety & Environmental System as our priority objectives.
REGION & COUNTRIES
As a member of DITP (Department of International Trade Promotion) Ministry of Commerce, Royal Thai Government, we aim to expand our market towards many more countries every year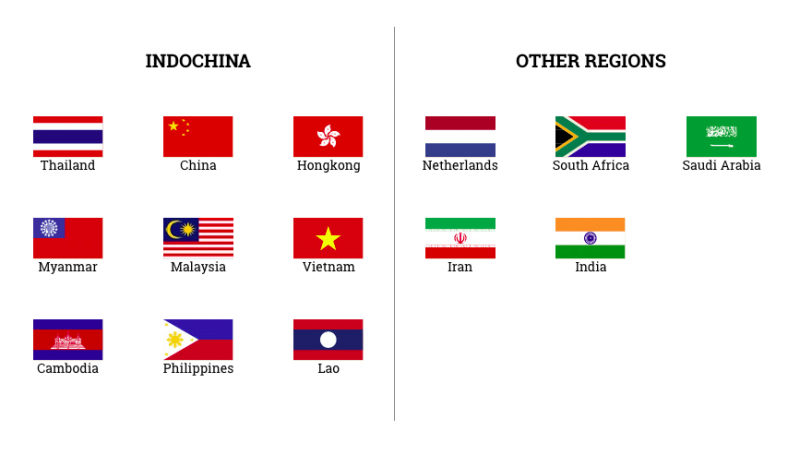 AWARDS
To maintain the leadership in Cosmetics Industry in Thailand, we are commited to innovate and develop our Products and Services to the highest Quality. These awards are ensured our successfulness in the past and future in Cosmetics field.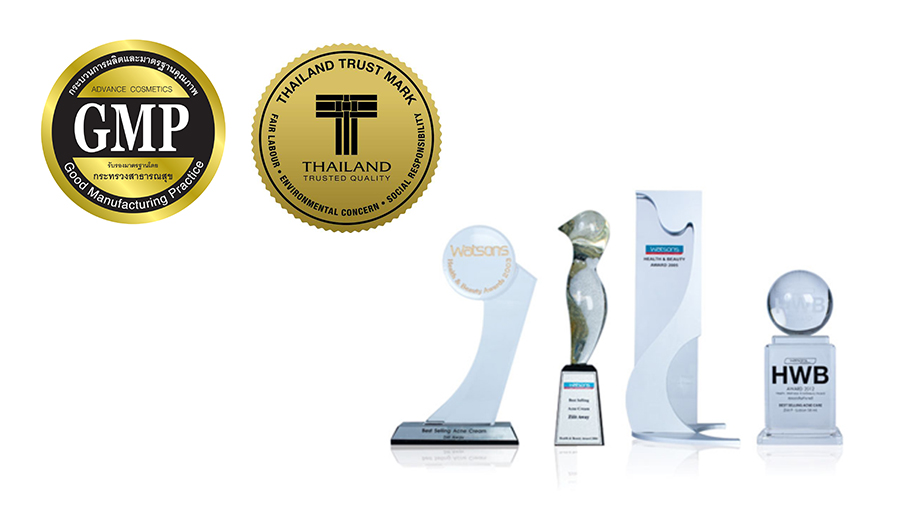 *Join Thai Cosmetics Manufacturers Association as a founder member

*Selected member/ Department of International Trade Promotion (DIPT),

Ministry of Commerce

*Member of Thailand Exports List (EL) as a standard Exporter

*Best Seller Awards "Watsons Health & Beauty Awards" since 2003-2012 for

ZiiiT acne cream and ZiiiT P-Lotion

*Approved "Thailand Trusted Quality" or "Thailand Trust Mark" since 2013

*Certified GMP (Good Manufacturing Practice) since 2013 until present.